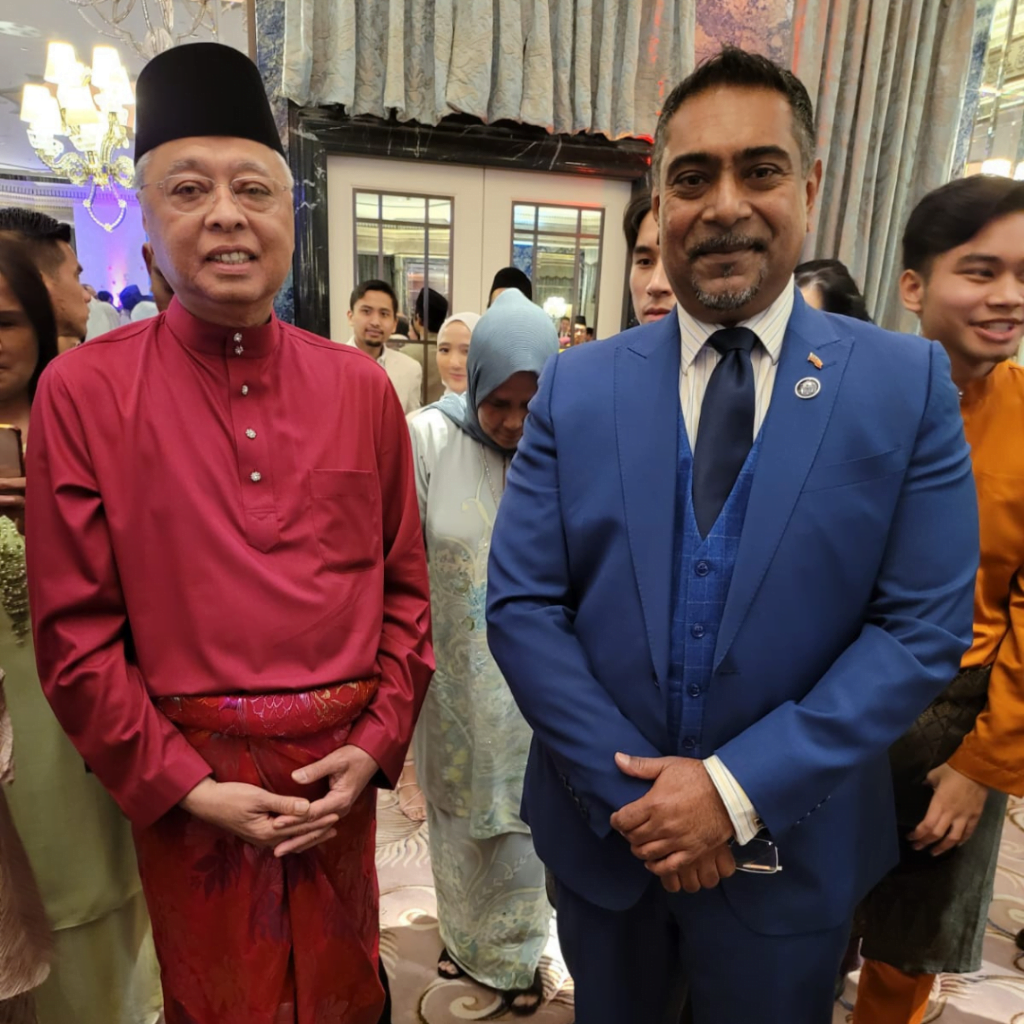 OMalaysia and Halal Street founder Simon Suresh attended the Hari Raya Celebration Ceremony on the 10th May 2022. The event was attended by YAB Dato Sri Ismail Sabri Bin Yaakob Malaysian Prime Minister. The prime minister arrived in London early Tuesday morning to attend several events in the city including this Hari Raya Aidilfitri Keluarga Malaysia event with Malaysians living in the United Kingdom

The afternoon was celebrated by the entire Malaysian family at the Dorchester Hotel, London. It was an honour for OMalaysia to share the work being done  to promote Malaysian products in the United Kingdom. There were over 200 Malaysians in attendance. 

"Building the Malaysia brand in the UK has been a long-time vision for me and I am delighted that OMalaysia is able to bring more of Malaysia to the UK," says OMalaysia CEO and founder Simon Suresh.

The evening was attended by members of the diplomatic corps and representatives of British Malaysian Associations, who were joined by government departments and agencies, local businesses, schools and universities. The event provided a platform for the Prime Minister to meet with different communities in a relaxed environment.' 
Malaysia's unique culinary heritage was also celebrated by the event with an authentic menu including satay, rendang and sirap bandung. The evening was rounded off with Malaysian Teh tarik.

Malaysian food and culinary experiences are at the heart of OMalaysia and Halal Street. The company is proud to provide a platform for IKS products and Malaysian cottage industry products in the UK. OMalaysia is a platform that promotes the development of the Islamic Digital Economy (IKS) products and cottage industry Malay products, supporting the growth of small and medium enterprises. Working as an export company from Malaysia, OMalaysia partners with several different industries and provides services to help these companies sell their products in the UK. 
OMalaysia specialise in bringing the best of Malaysia to the rest of the world by delivering the finest, high-quality authentic goods to your doorstep. 
Follow us on Facebook and Instagram and sign up for our Newsletter on our website to receive all our news, including discounts and offers.