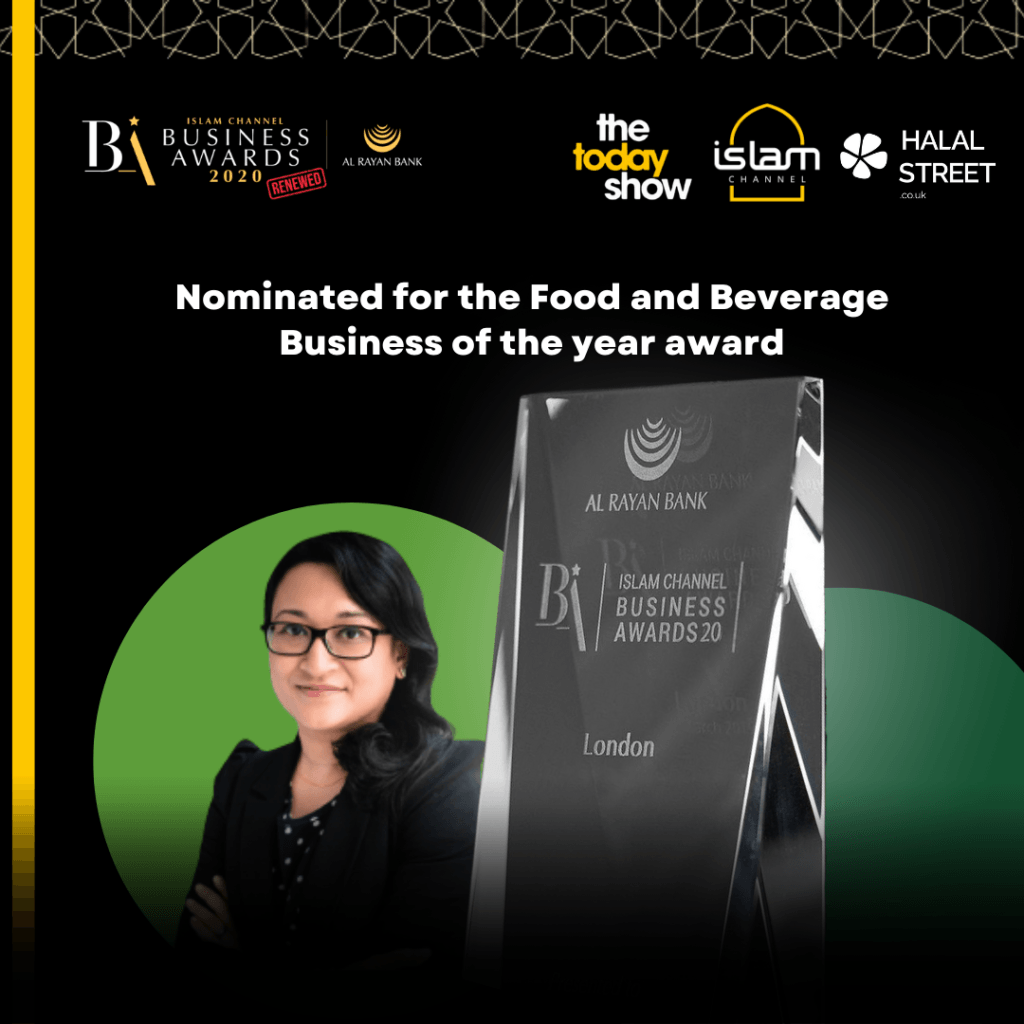 ILLFORD, UNITED KINGDOM – Halal Street UK & OMalaysia have been shortlisted as a finalist under the 'Food & Beverage' category for the Islam Channel Business Awards 2020*. 
"We are proud to be recognized for our work in bringing the best tastes of Malaysia closer to our British Muslim communities across the United Kingdom" – Simon Suresh, Founder of OMalaysia & Halal Street UK. 
The Islam Channel's Business Awards recognise and celebrate excellence across all sectors of business. These awards honour businesses, individuals and organizations that have excelled in their field by providing inspirational examples of success, which can be emulated by other businesses. 
Our participation at events such as the London Halal Food Festival and The Halal Food Festival in Manchester & Leicester has accelerated our introduction of Malaysian Halal products to thousands of attendees, both Muslim and non-Muslim. OMalaysia participated in 10 festivals, which saw a total of over 87,000 attendees across the last two years. 

"We are so grateful to be able to represent Malaysia in the UK and bring our delicious flavours to delight the communities here." – Farah Amin Siru, Head of OMalaysia's PR & Marketing. 
Halal Street UK & OMalaysia will be attending the awards ceremony, which will be held on Friday 18th November 2022 at the Hilton London Metropole. We welcome you to come and join our team as we celebrate this wonderful evening.

View Shortlist : https://islamchannelawards.co.uk/shortlisted-finalists-2020/

*The Islam Channel Business Awards 2020 was originally due to take place in March 2020 but was unavoidably postponed due to the worldwide covid pandemic.