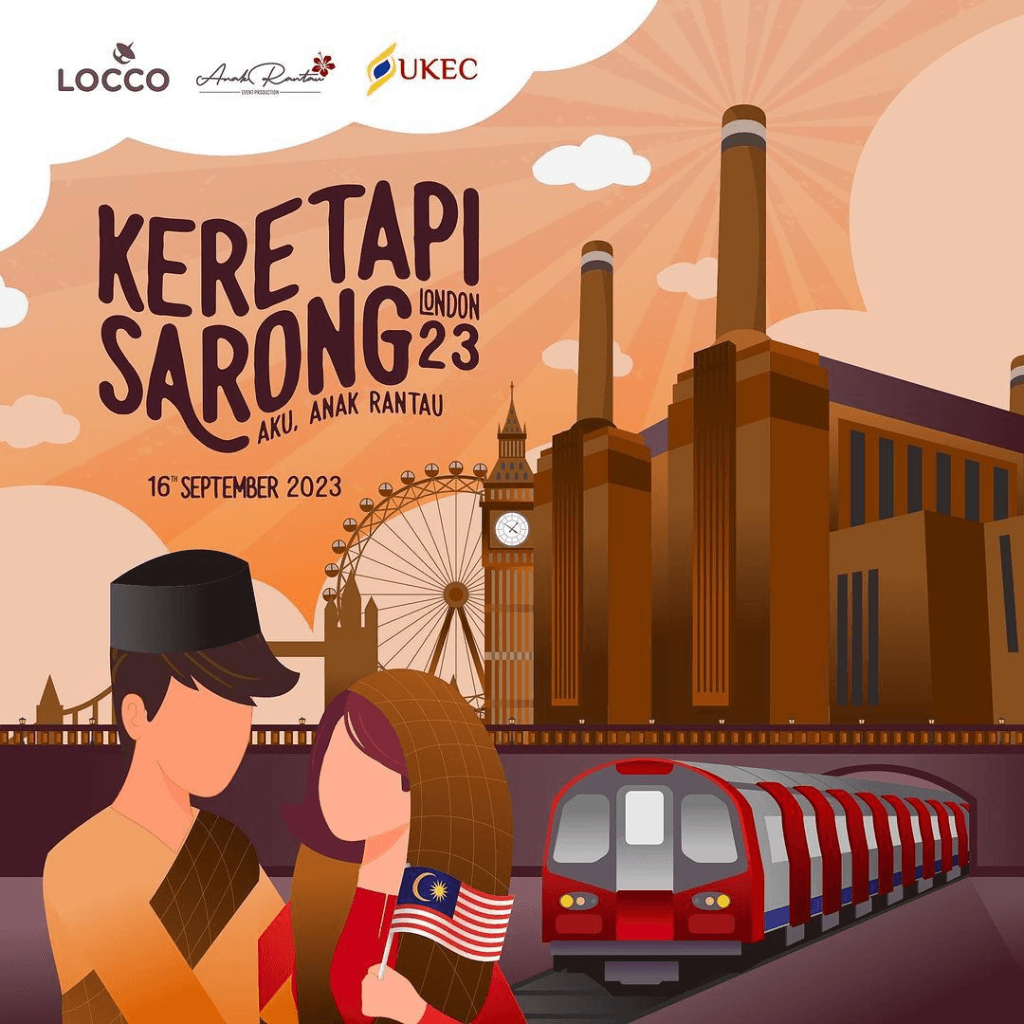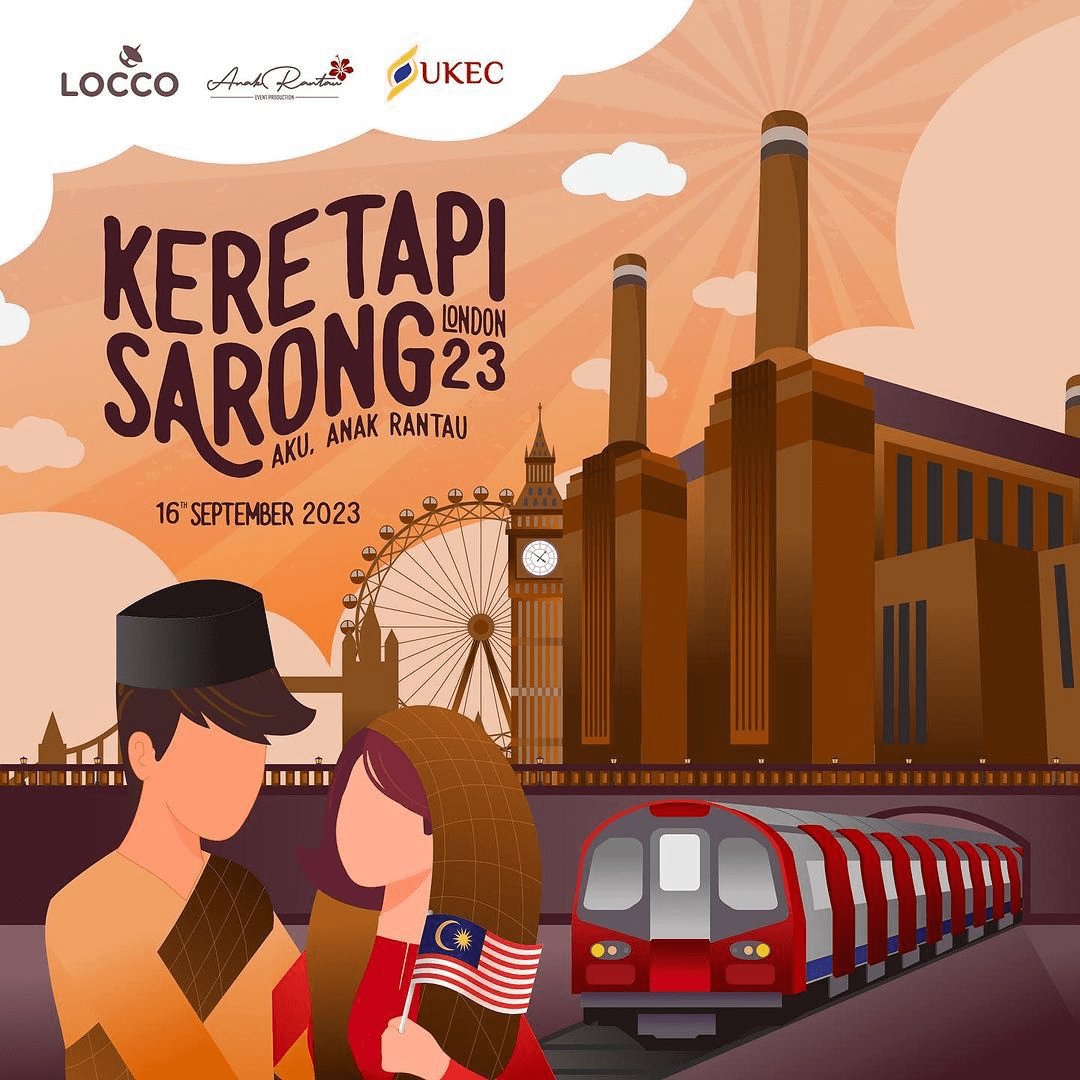 "Next Stop (Stesen berikutnya): Battersea Power Station!" 🚂
Introducing Keretapi Sarong London 23: Aku, Anak Rantau. On Hari Malaysia itself, 16th September, where you can strut proudly in your colourful 'sarongs' in the iconic London Underground tube stations.
Make your way to the endpoint with your family and friends in Battersea Power Station for a fest full of colour and culture.
Catch live performances, participate in interactive activities, and indulge in our beloved Malaysian cuisine; all in your beautiful 'sarongs' to celebrate Hari Malaysia!


Date: 16th September 2023
Location: Battersea Power Station
Price: Free