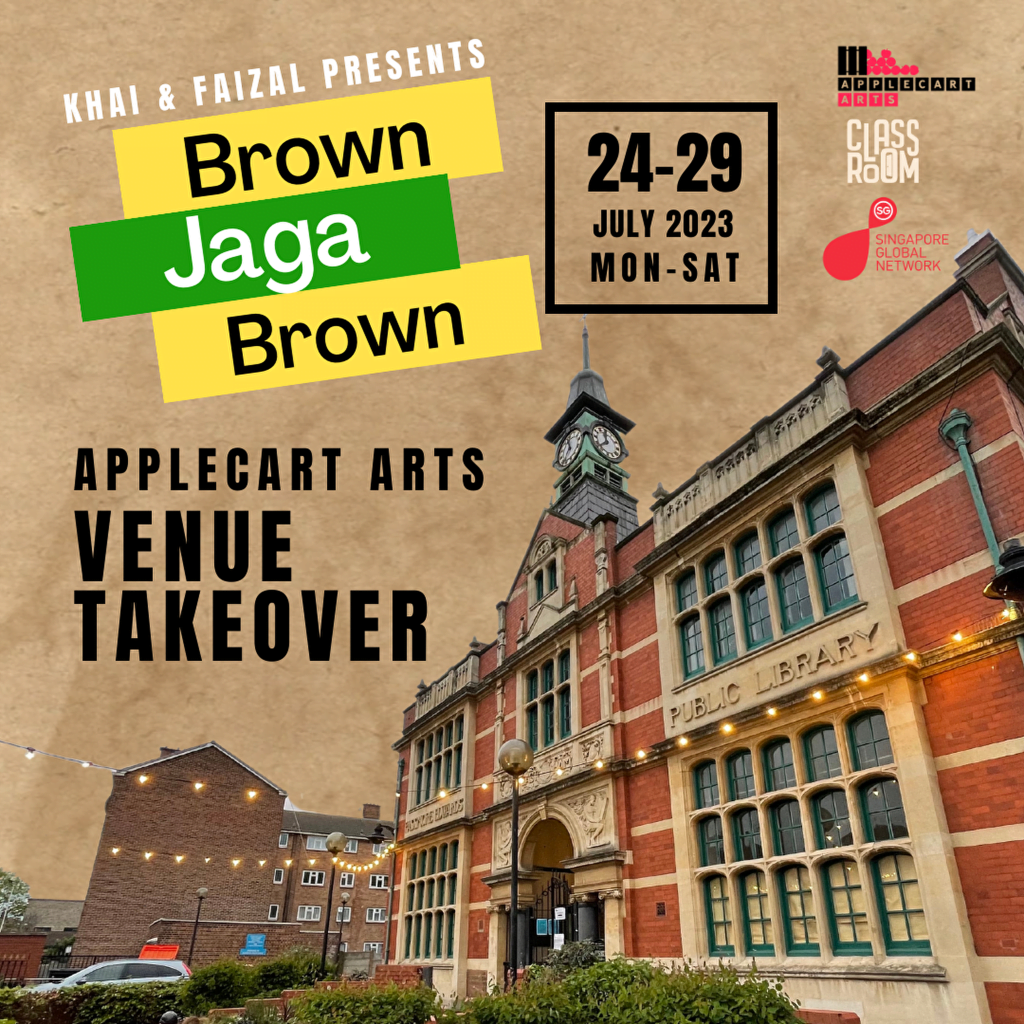 July 24th – July 29th 2023
Applecart Arts The Passmore Edwards Building, 207 Plashet Grove, London, E6 1BX
Brown Jaga Brown (slang for Malays looking out for other Malays) is a one-week venue takeover festival at Applecart Arts, that aims to build an ecosystem to inspire and empower the Malay diaspora in the UK. The festival aims to explore 'what is Malay?' and celebrate our unique ethnic and cultural identity; shared by people across different regions.
From 24th-29th July, Brown Jaga Brown will feature intergenerational workshops, live performances, P. Ramlee film screenings, networking sessions and a communal picnic, all led by creatives from the Malay Diaspora.
Open & Accessible to all communities.
Produced by Khai & Faizal
Supported by Classroom's Networking Bursary, Singapore Global Network, Shaw Brothers Film, ASTRO & RD's Satay.